Inspire Your Server to
Change the World!
Meet Donate, the first and only donation bot for Discord. Find your favorite charity, activate a campaign in minutes, and bring your community together to make a difference.























Say hi to your all-in-one goodness bot.
Donate gives you full control to create YOUR campaign. Manage settings any time, access campaign stats, and create custom user roles to give donors virtual high fives.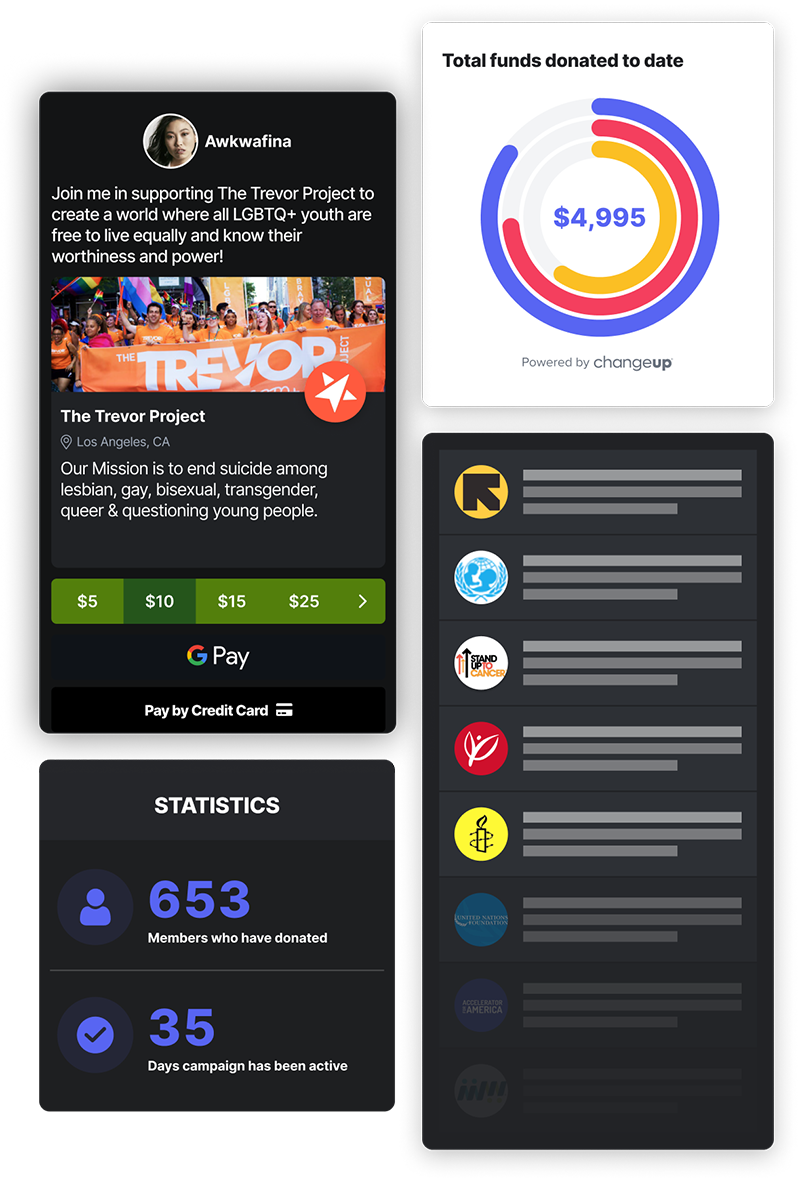 Support a cause you love.
Choose your favorite charity from 12 categories, including LGBTQIA+, climate, technology & gaming, and more.
Frequently Asked Questions
How to Create a Giving Campaign